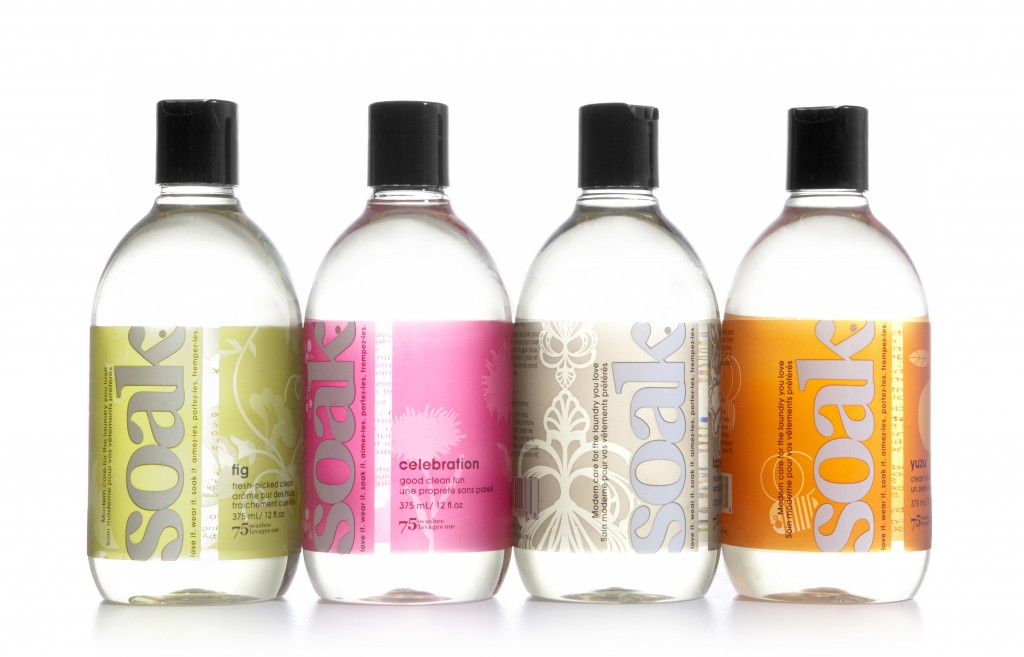 Soak is a skin grade quality, no rinse necessary, low suds wash ideal for lingerie, swimwear and all delicate fibers.
Soak has a strong belief in protecting the environment.  Their bottles, caps and labels have always been recyclable and all of their bottles are made from post-consumer resin, meaning they'll have already been recycled once through the system.  Let's keep it going; please don't forget to throw it into your blue bin when it's empty!
Soak is a no rinse necessary wash. What does that mean?
Because Soak is a low-suds liquid, the dirt and detergent come out in the water and whatever is left in the item evaporates. When you squeeze out the water, all that's left behind is a hint of fragrance that dissipates over time. You can rinse if you want, but rinsing won't affect how Soak cleans. It just removes the fragrances. Because no-rinse requires less agitation, it's easier on fabrics. Plus, the process uses less water, which is good for the planet.
Use Soak for all of your most cherished and delicate items –from lingerie, bras, hosiery, swim, wool, cashmere, silk and even your pets!