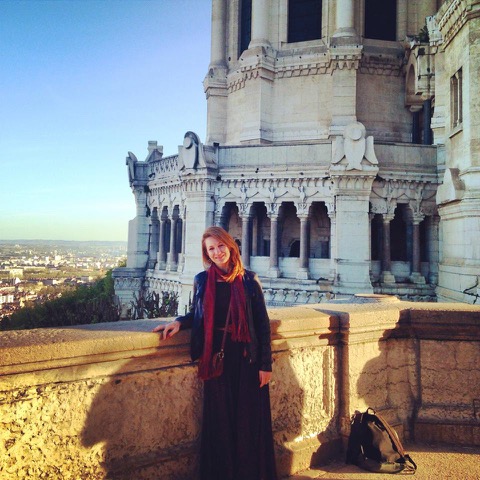 Sarah Carter started San Francisco Showroom; an independent sales rep company for intimate apparel, loungewear and maternity brands in 2009. Despite the fact that the economy was in a deep recession and many businesses were closing due to the housing crisis of 2008, Sarah managed to grow her business and increase revenue for all of the brands she represents.  
Sarah graduated from University of Vermont in 2002 with a BA in English Literature, then earned her TESOL certificate as well as Masters in Marketing.  In the Fall of 2003, Sarah was on her way to teach English in Thailand, when her mother called with a proposal to help her open a lingerie boutique.  Neither one of them knew much about bras or retail, but they fell in love with the industry, learned as much as possible (mainly through trial and error), became certified bra fitters and opened up A La Mode Intimates in Annapolis, MD.   Sarah's mom, Patti, now owns two locations; Annapolis and Baltimore.  
Sarah wanted to live in California, so she set off West and gained valuable experience as a store manager, visual merchandiser and recruiter for several leading apparel and beauty companies.
In 2008, she went back to help her mom with the business once the recession hit and in 2009 she opened her own business as an independent sales rep.
Sarah has worked on all sides of the retail industry and works closely with major retailers as well as small boutique businesses.  She works alongside designers, visual merchandisers, and brand managers and knows the joys and challenges of owning and managing a small business with her family. All of these experiences give her a unique perspective and all encompassing knowledge of the industry, which enables her to be a top level sales rep and brand consultant.  
Sarah is based in SF Bay Area, but travels nationally to visit retailers and attend industry trade shows.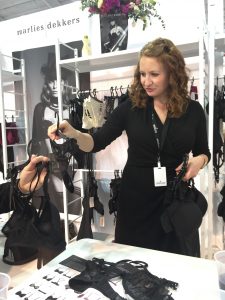 SF Showroom Brands Include:
Belly Bandit
Cake Maternity
Curvy Couture 
Fleur't Intimates
Louisa Bracq
Lusomé
Marlies Dekkers
Miel
Montelle Intimates
Proof
Rya Collection
Sugar Candy Collection
Soak Wash
For more information or to schedule an appointment, please send a message via the contact form.
On a personal note, Sarah is a mother, wife and adventure seeker. She enjoys hiking, camping, sailing, performing arts, music, traveling to new places, and spending time with family and friends.